Skip to Content
Seasonal Specials/Newsletter
Weekly Specials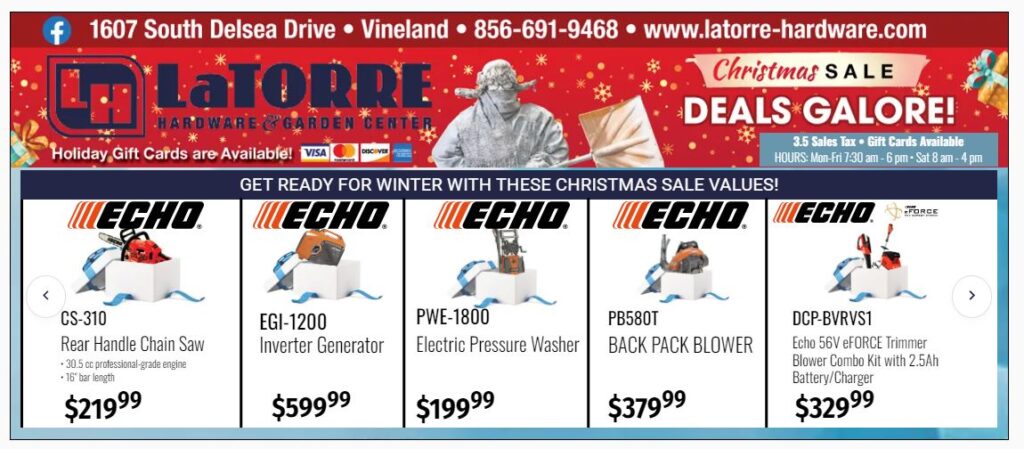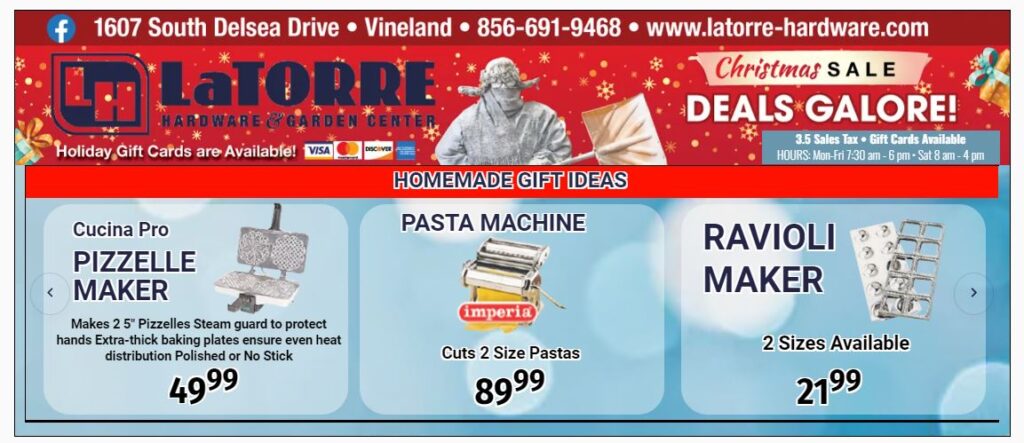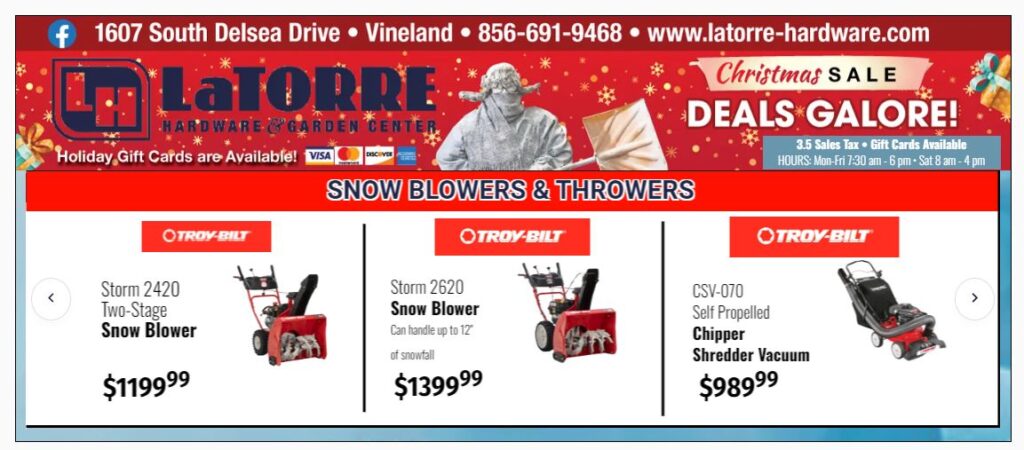 https://thedailyjournal.gannettcontests.com/LaTorre-Hardware-65th-Anniversary-Giveaway/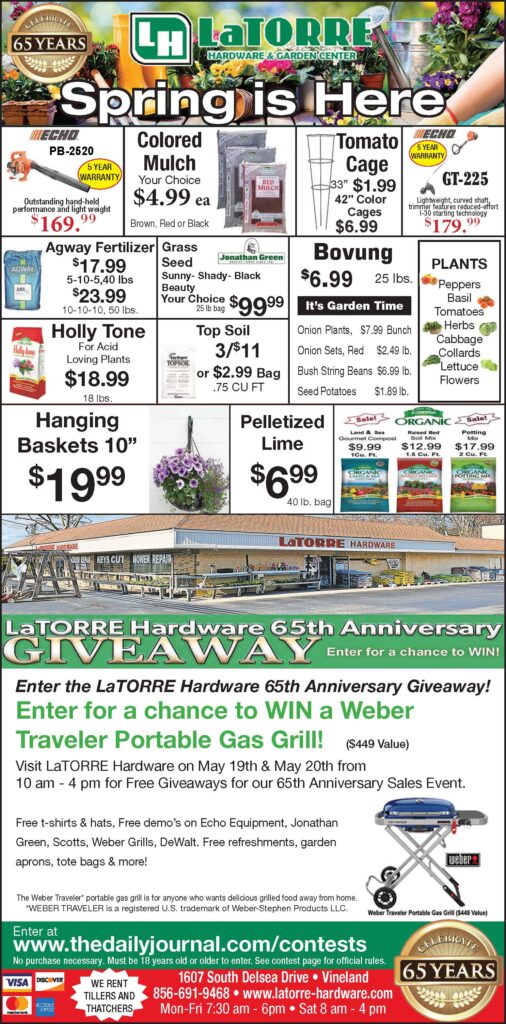 LaTorre Hardware Johnathan Green Co-op Ad April 14 2023 DJ-GCI1044183-01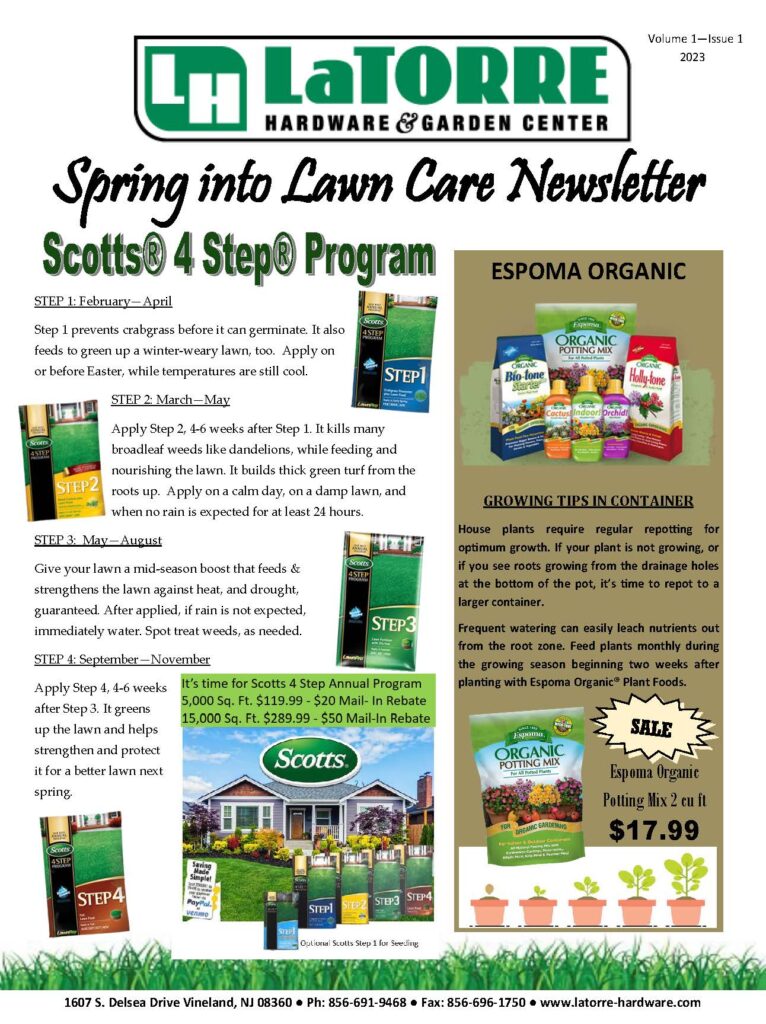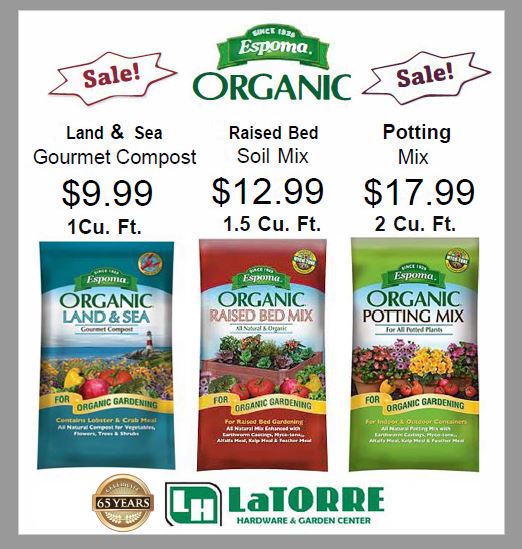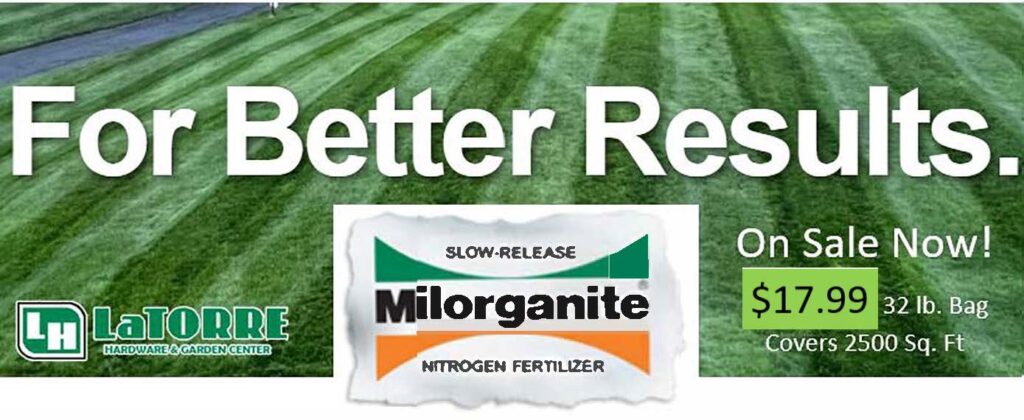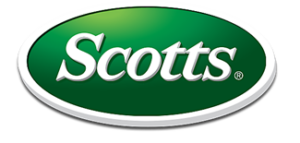 It's time for Scotts 4 Step Annual Program !
5,000 Sq. Ft. $119.99 – Minus $20 Mail- In Rebate
15,000 Sq. Ft. $289.99- Minus $50 Mail- In Rebate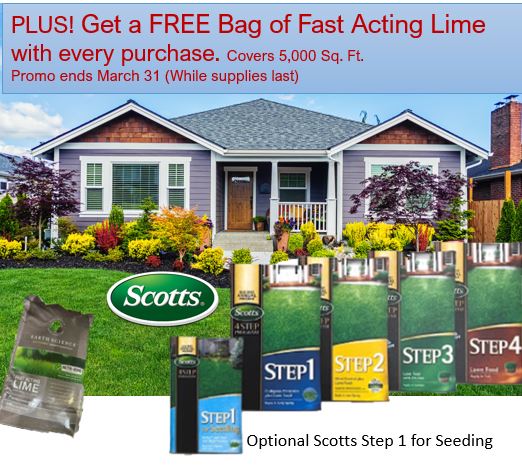 Don't Forget to check out our
Kitchen Corner !
"Grills Loved by Millions"
It's grilling season! Get ready for those weekend gatherings by choosing one of our Weber Grills. We will be happy to show you why Weber Grills are "Loved by Millions." Already have a Weber Grill? We also have accessories and parts to offer along with a repair center at your disposal. More name-brand grills are also available. Stop by to check out what we have in stock.
Contact Us Today for All Your Hardware and Gardening Questions!