Skip to Content
LaTorre Hardware
Growth and diversity have provided the key elements for business success at LaTorre Delsea Hardware. The store has been a fixture on South Delsea Drive for the past 60 years, since Victor LaTorre Sr. and his brothers John and Rocco purchased the site from Margaret Rosicato, in 1958.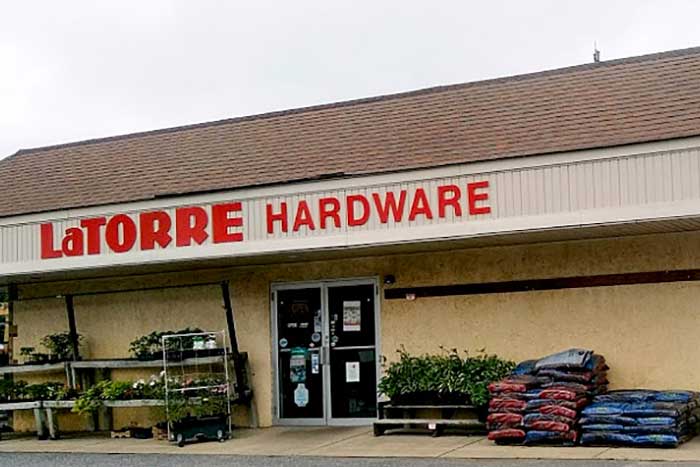 Our History
LaTorre Hardware now helmed by owner Victor LaTorre Jr. has established itself as the leader in the South Jersey commercial and retail community by implementing aggressive marketing and cutting-edge customer service techniques. This superior level of quality service provision has led to many professional business profiles of LaTorre Hardware in regionally prominent newspaper articles and features. In 1998 LaTorre won the "Outstanding Small Business" award for Vineland.
In a changing marketplace, complete with "big box stores" and "category killers", the hometown LaTorre's has adapted successfully by becoming economically innovative while still being sensitive to its top priority—local customer service. Over the years, the store has been expanded five times including the building of a 5,000 square foot warehouse, taking it from a 30 by 40-foot building to its current 16,000 square foot configuration.
One-Stop Shop
Today, sales are split between the commercial and retail consumer and LaTorre Delsea Hardware strives to fill the role of a one-stop shop for both types of customers. Also, one of the store's unique trademarks has been the stocking of Italian specialty food appliances—items that include pasta and pizzelle makers.